I realize he's probably "just" the crier, charged with bellowing out the supposed offenses of the pretty wenches confined in pillory bondage, to further their public humiliation. To me, though, his posture, positioning, and general air of satisfaction suggest he's got a rather more personal sort of public humiliation in mind for them: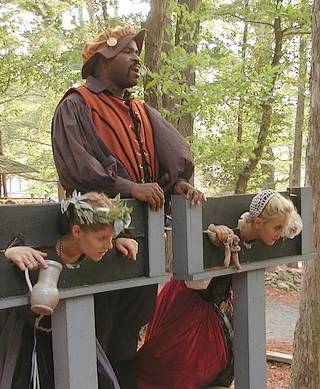 Probably "in mind" is where he'll keep it, but the wenches should worry if they see him coming back with a jar of goose grease, or a bit of freshly churned butter.
Image found on UseNet, the font of so many great things.
Elsewhere on Bondage Blog: