Leashed Puppy girl Patricia has a chew toy: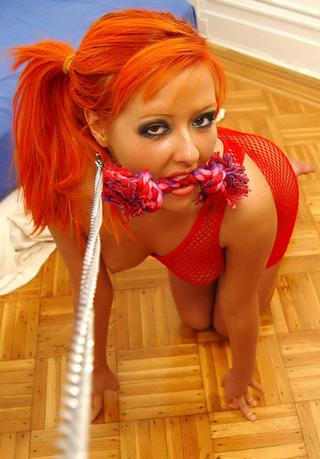 She's also got, like, a metric fuck-ton of eye makeup on, sheesh!
Fortunately, there's an easy way to wash that makeup off. Time for a hot leashed blowjob!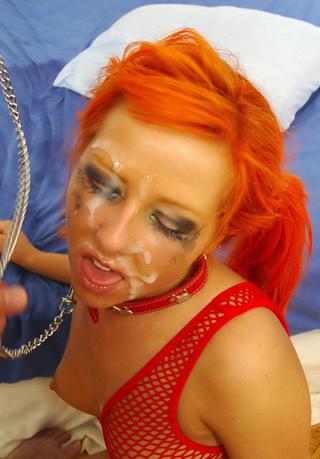 From Leashed Sex — a concept which earns the Bondage Blog Official Seal Of Approval.
Elsewhere on Bondage Blog: