"Hey, guys, I've got an idea! Let's tie her up, stuff her panties in her mouth, and then … wait for it … poke her boobies!"
Well, I'm sure it seemed like a good idea at the time: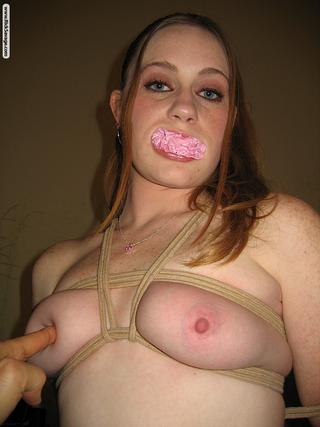 It's from Rick Savage, and I'm an admirer of his bondage work. But this shot strikes me as amusingly silly.