Although here at Bondage Blog we enjoy a wide spectrum of female beauty, it's a universal truth that as a man approaches middle age his appreciation of that particular spectacular appeal of "sweet young things" becomes increasingly abstract. Yes, that hot teen hottie is hot. That's what hot teen hotties do: they be hot. What does any of this have to do with me, who am old enough to be her father? Meh, not so much.
Which is not to say we don't notice. And how could a man, lest he be dead, fail to notice and appreciate the fresh features and friendly face of Michelle Brown, one of the newest models at Hogtied.com, doing her second-ever adult photo shoot at the tender-but-legal age of 18?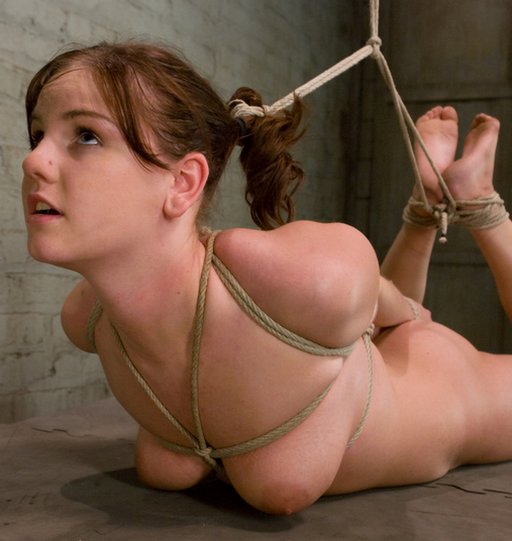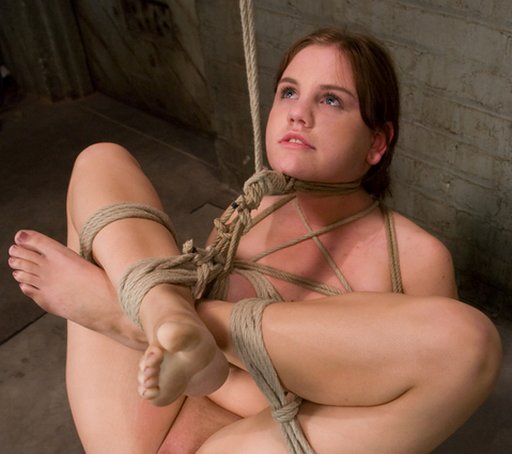 It's not quite so evident in these two shots, but in some of the pictures (like this one) she looks like she's trying to avoid bursting out in a torrent of giggles.
Elsewhere on Bondage Blog: