Here's a bondage picture from Fucked And Bound that invites us to make up our own dirty story: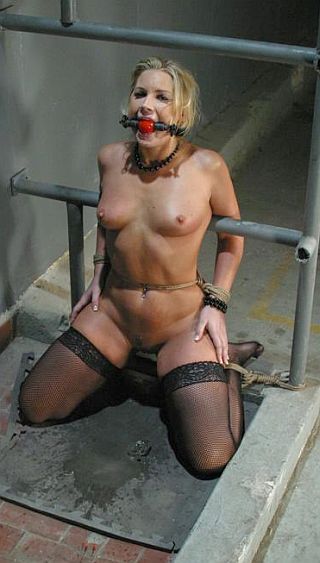 Specifically, who made that wet mess in front of her? How long has she been tied there? Did she have an accident? Or one heck of a gushing orgasm?
Since her face doesn't look wet, I guess we shouldn't blame her master. Though he might have been a gentlemen, and toweled her off, after.
No answers here.
Elsewhere on Bondage Blog: