It's funny what little sub-fetishes and kinky nuances a person can pick up. For instance, I don't find chains all that much fun to play with in real life, but I love the whole "chained slavegirl" thing when considered as a matter of imagery and fantasy: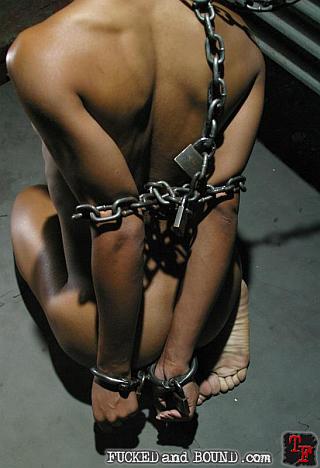 That's Marie Luv languishing in her chains in this gallery from Fucked and Bound: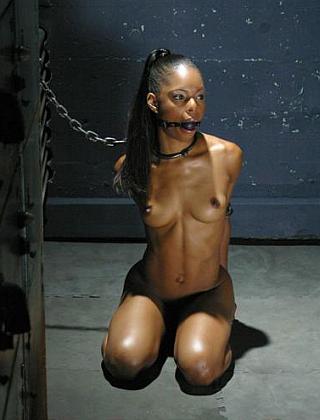 Another thing I really like is a spunky sub. Some people are gratified by porn images that suggest serious pain and fear. Me, if I can't see submissive bliss, I'm more likely to be entertained by a certain sort of angry determination. That facial expression that says "I can take it, Mister, and when you finally untie me, you're gonna pay!" At its best, of course, it's all in good fun, which I think it is in these pictures showing Marie Luv with an oppressed but determined look on her face: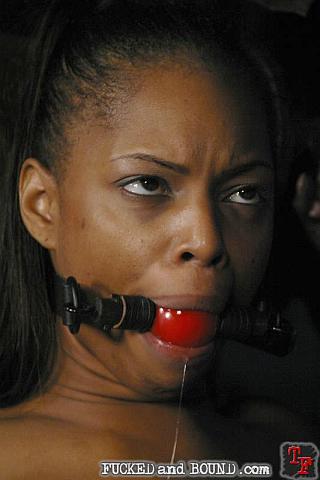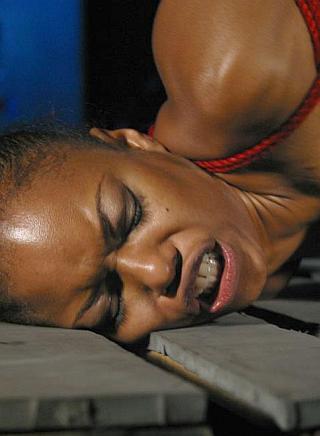 I'm increasingly impressed with the photography that's coming out of Fucked And Bound, it's got a certain grittiness I'm not seeing from any of the other producers in this niche.
Elsewhere on Bondage Blog: