Meet Andy San Dimas. Isn't she cute with her neck strapped to a post?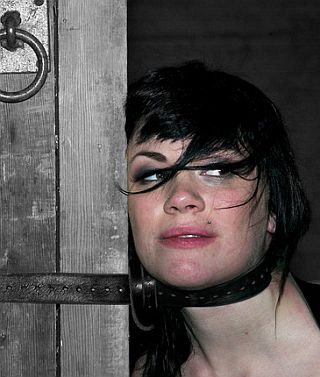 Devaun is pretty hot in a spider gag, too: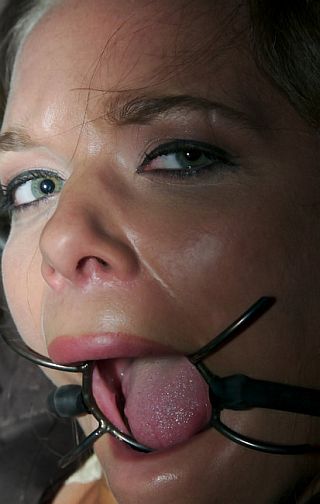 How would you like to see Andy with her arms held tightly behind by leather straps, being "forced" to lick Devaun in a very intimate manner, while Devaun is tied helpless beyond all possibility of objection or protest?
Yes? Then there are two photos accompanying this shoot that will absolutely make your day.
From Device Bondage.
Elsewhere on Bondage Blog: