Nose rings make so much bondage sense, that they've been used to control unruly bulls for thousands of years. So, why not use 'em to control unruly slave girls, too?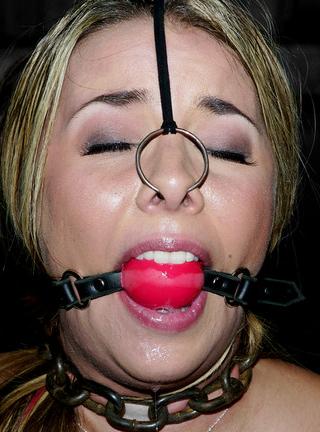 That's Deliah Strong in the picture, and she's actually chained back to back with Sara Faye. I'm not sure whose boob this is, but I like the way that heavy dog chain sets it off: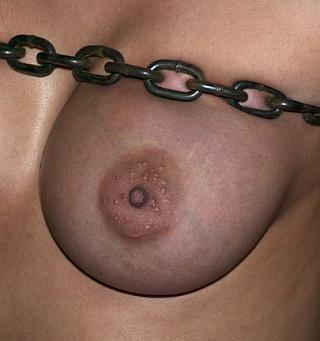 From Device Bondage.
Elsewhere on Bondage Blog: