The shrew's fiddle, constructed of wood or wrought iron, was said to be a favorite back in ye olden times, and still pops up from time to time at the odd Renn Faire.
Constructed of steel or perhaps thick industrial aluminum, it looks perfectly adequate for keeping female hands out of the way, whilst keeping her in a posture of pleasing supplication: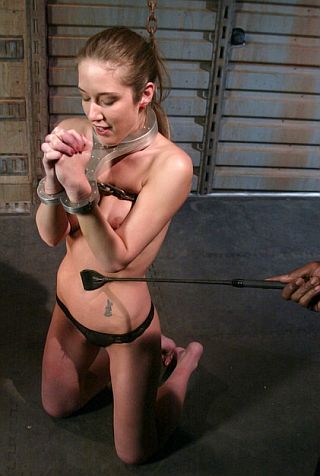 But what I had not considered until I saw it in this shoot from Sex And Submission is the unique benefit of this particular device. While restraining a woman's hands very thoroughly, it still leaves them positioned to assist with the delivery of a good bondage blowjob. Nifty, hey?
You can
leave a response
, or
trackback
from your own site.