Usually in a bondage photo like this the gagged model either looks defeated (too tired and helpless to avoid drooling) or her eyes are downcast toward her chest because she's worried about the drooling. I think this photo is special because she's looking up and away with a look of concern. The man she's looking at (and what he's about to do to her) are a far bigger concern to her than a little bit of escaping drool: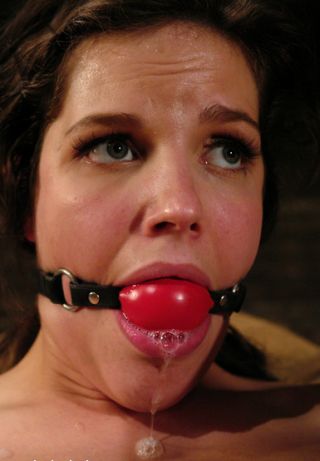 Which is, of course, entirely as it ought to be.
From Sex And Submission.
You can
leave a response
, or
trackback
from your own site.