I just stumbled across some photos from Lupus Pictures. Primarily they are spanking porn, but they include the full gamut of hot historical bondage fantasies, including the rack (with water torture):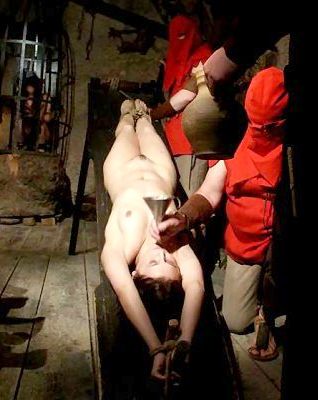 The wooden horse (in a castle courtyard, no less, and while wearing a steel brank; and then the birch, well applied):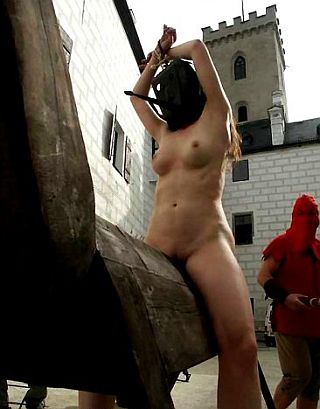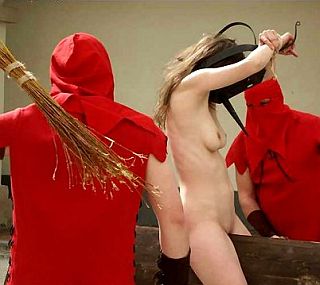 And finally, the good old fashioned birching table, with lots of rope: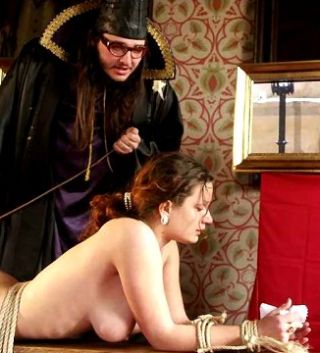 The goggles add a surreal note, do they not?
2014 update: Lupus is no longer active; Spanking Blog explains.
You can
leave a response
, or
trackback
from your own site.