Have you ever been involved in wedding preparations (or an actual wedding) where the bride and her posse of girlfriends ran around in a frenzy, complaining and worrying and fussing and yapping and generally making life unbearable for everyone in a ten-mile radius who just hoped for a quick and quiet ceremony followed by a lot of drinking and dancing?
Yeah, me too.
Lucky and clever is the groom who (with a few of his stalwart best men) knows how to make a wedding proceed smoothly and quietly with a minimum of fuss: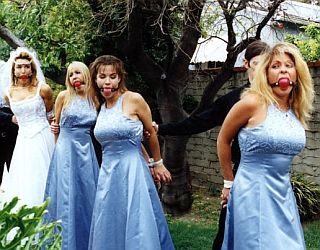 2015 update, slightly bigger image: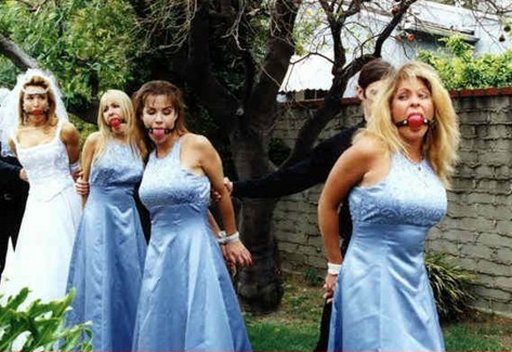 Elsewhere on Bondage Blog:
You can
leave a response
, or
trackback
from your own site.