The Sadoslaves site does a lot with needles and hot wax that just doesn't float my boat — I know those are erotic activities for many people, but somehow visually they always just look kinda messy to me. However, I quite like their recent electrosex sample, in which a surgically enhanced blonde gets her "enhancements" menaced and then tickled with a Violet Wand: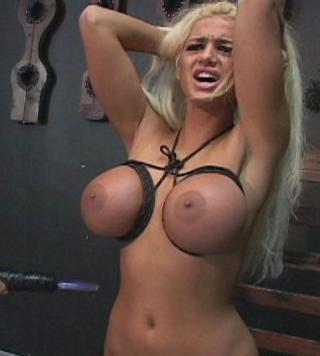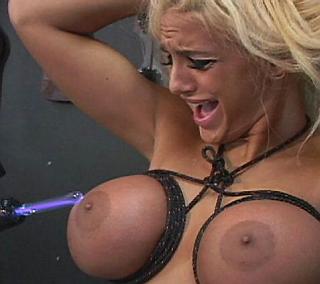 2011 update: Maybe you've always wanted to play with a violet wand, but found the price tag daunting. If so, you need to know there's a cheaper alternative on the market now, called the Neon Wand.
Elsewhere on Bondage Blog:
You can
leave a response
, or
trackback
from your own site.