Usually the spankers in the spanking galleries from Spanked Cutie rely on some sort of moral suasion to get their young ladies to submit, but every now and then you'll find a gallery that mixes some bondage into the spanking. In this gallery (found on Spank Slaves Spanking TGP) the severe woman (Mom?) confronts a wayward young miss and (it seems) has to wrestle her into bondage cuffs: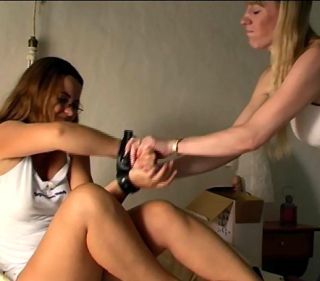 Apparently the lecture phase of the punishment wasn't going well, because the ball gag goes on next: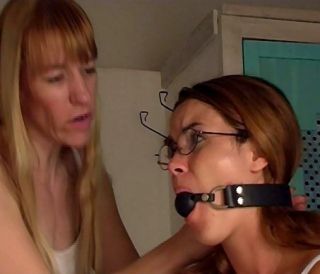 Ah, peace and quiet; now the lecture can continue.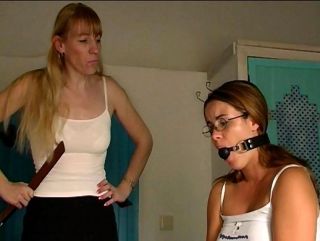 And, finally, the actual spanking. Bottoms up!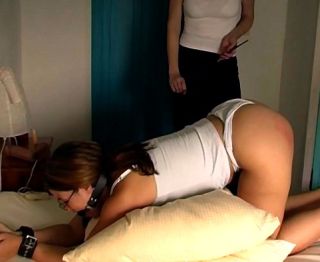 You can
leave a response
, or
trackback
from your own site.