There's a brand new paysite on the block called Sex And Submission, from the same folks who revolutionized commercial bondage photography at Hogtied.com back in 1997. The hot thing about the new site is that in addition to the strict bondage you've come to expect, you now get some light-but-authentic bondage sex (mostly oral). You bondage fiends know how rare that is!
It's nice to see real tight ship-shape bondage like this: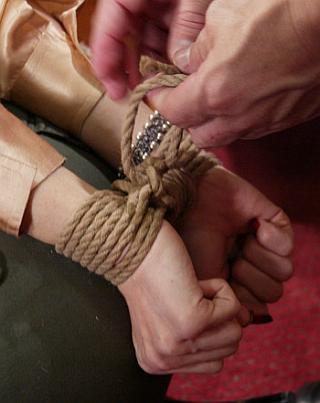 and vulnerable postures of submission like this: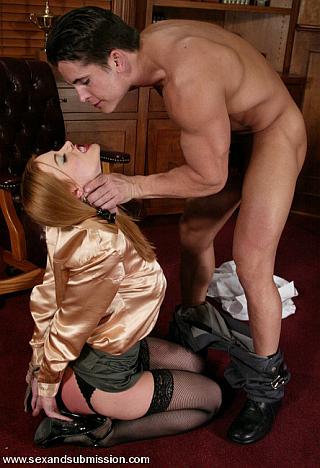 while having some hope that you'll actually get to see the helpless bondage blowjob that everybody knows is supposed to happen next. Sure enough, here it is! The very next picture included with the shoot (or just watch the movie).
It's always been puzzling that we combine bondage and sex in the bedroom, but we can't get them combined much in our porn. I'm hoping Sex And Submission is the start of a new trend that fixes that glaring omission.
Elsewhere on Bondage Blog:
You can
leave a response
, or
trackback
from your own site.