This illustration is from one of those old pulp men's magazines. It accompanied an article with the lurid title "The Screaming Virgins Of The City of Horror":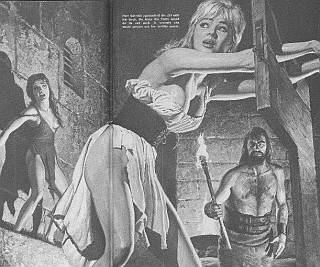 From the look of the scene, I'm guessing their virginity will be over sooner than the screaming will be.
Artwork found at alt. binaries. pictures. erotica. cartoons.
Elsewhere on Bondage Blog: