From my all-time favorite bondage site comes a new pictorial featuring a beautiful jungle captive. The lovely model is Jenni Lee and she's in trouble! Here's the story:
Dragged deep into the jungle, Jenni Lee finds herself at the mercy of a twisted guide. The guide takes Jenni to a hurricane damaged structure, and there her bondage begins. Dealing with nature, big ugly bugs, and the guide, Jenni finds herself suspended, flogged, and both holes violated, as the guide enjoys her sexy body.
Yummy!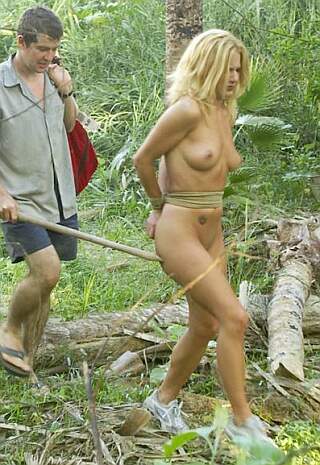 Alas, you have to subscribe to see the whole photo shoot.
Elsewhere on Bondage Blog: