It's a tale as old as pretty girls going on safari in the comic books and getting into bondage trouble. Captured by the natives, tied to carrying poles, and carried off! "What are they going to do to us?" asks the first pretty girl on the carrying pole. "I don't know! I don't know!" exclaims the other.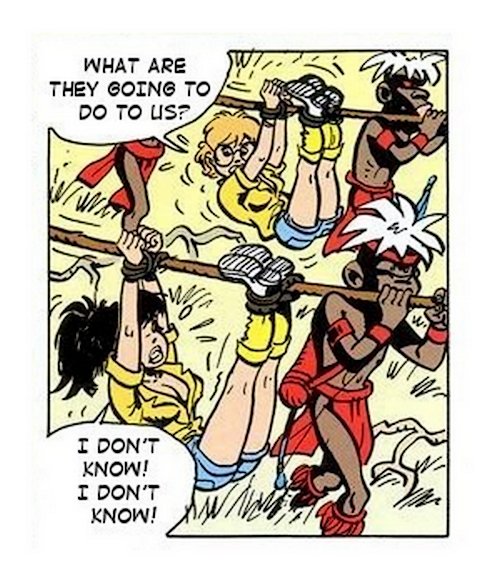 One hates to point out the obvious to our damsels in safari bondage distress, but there's really only two answers that make any narrative sense. There's the proverbial fate worse than death, or there's the stereotypical cast iron soup pot. And what nobody ever has the bad taste to mention in situations like this: the two scenarios are not mutually exclusive! Who is to say these guys don't like to play with their food?
Elsewhere on Bondage Blog:
You can
leave a response
, or
trackback
from your own site.