I wonder how many of you noticed the lingerie mannequins in the background of the vintage bondage sex photo post from a few days ago? Those eerie armless plastic women appear in many (most?) of the bondage movies made by John Blakemore, which makes me think that one of his shooting sets must have been in the basement of an abandoned department store. Given that magazine stills from those movies were an important formative part of my bondage kink, I'm perhaps suggestible on the topic of using real looking sex dolls as bondage props and dungeon playthings. If nothing else, what playspace wouldn't be classed up a little bit with a classy doll like this "supervising" your action?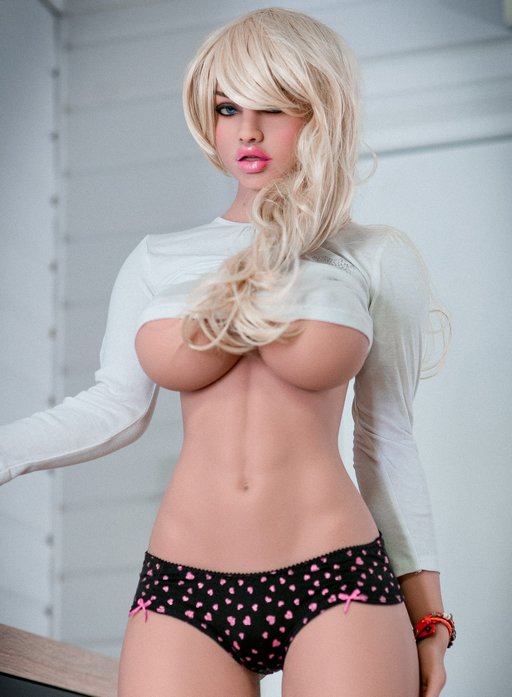 In truth I actually have seen quite a few tied up sex dolls in bondage porn, but sadly none of it was done with quality dolls. Usually it's been jokey vinyl blow-up stuff, the nightmare fodder of bachelor party pranks and juvenile sitcoms. For this I am going to blame the fact that most pornographers are low-budget cheapskates. A genuine nice-looking sex doll from a place like SexDolls.com might dent their props budget, if they even had a props budget.
Nonetheless there is precedent! One of the bondage porn producers whose stuff appears regularly here at Bondage Blog routinely shoots live streaming internet "ordeal" type BDSM events featuring a "star" performer and a secondary performer who spends the whole event caged or chained, observing the action. Sometimes she gets minor attention during the shoots but I think her main function is set dressing and to distract from all the bondage equipment that's not in use at any given moment. If your studio or play space has a lot of empty cages, unused bondage equipment, or idle dangling chains during a particular event, I think sex dolls in fetish gear would generate simply marvelous atmospherics!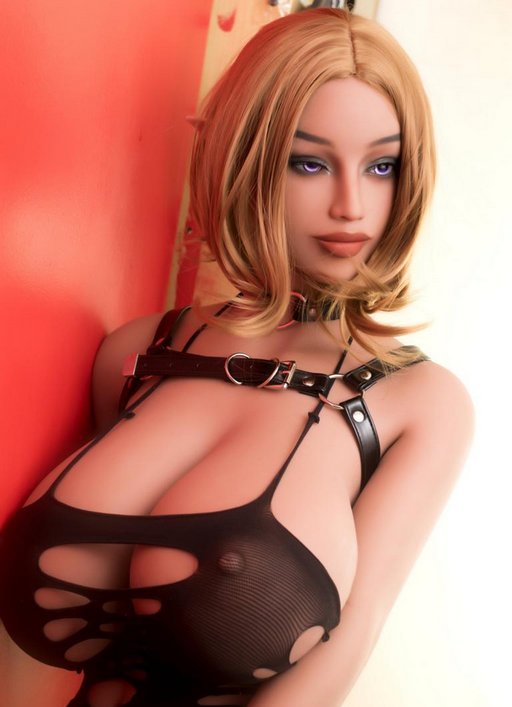 And speaking of marvelous atmospherics, what are the odds that the photographer for SexDolls.com would turn out to be a Gorean? What, you're skeptical? Would I make a thing like that up? You're right, I would… but I'm not, although I may be stretching a point for dramatic effect. Anyway, just look at this Annina doll here, kneeling up so prettily, and see if you still think I'm crazy: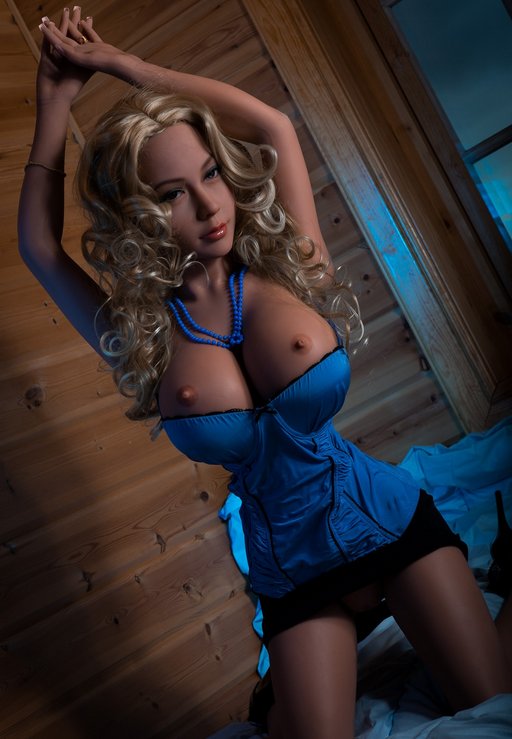 Now, are you still going to try and tell me that her owner and master hasn't been working with her to "teach" her all the slave positions? For my money, you could swap that lingerie for the skimpier outfit of a paga wench and put her right to work in any paga tavern on Gor. (Although the demanding patrons probably would complain that she lacks slave heat.)
Do I jest? Perhaps a bit. But I think the point is made. If these sex dolls are pretty and lifelike enough to be attractive as sex-toy playthings in vanilla contexts, how are they not just as much fun (or more!) when dressed in kinky gear and fetish clothing, or suggestively affixed to your bondage furniture?

You can
leave a response
, or
trackback
from your own site.