When you've been rummaging through bondage porn (modern and vintage) for as long as I have, it's easy to get both jaded and bored by it all. The thing that rescues a particular image is emotional content. Some expression on a model's face, some body positioning, something that hints at more of an erotic story than "my agent told me that I could pick up a fast three hundred bucks if I showed up today and let some creep take pictures of me tied up in his basement studio." Of course that story is going to be acting, or it's going to a projection of my own imagination, but either way, that's what good art is all about. In the photo below I see a sort of determined anger on the face of the woman who is not tied up. I don't know what the bound woman did to her, but I think we're about to witness a serious revenge face-slapping: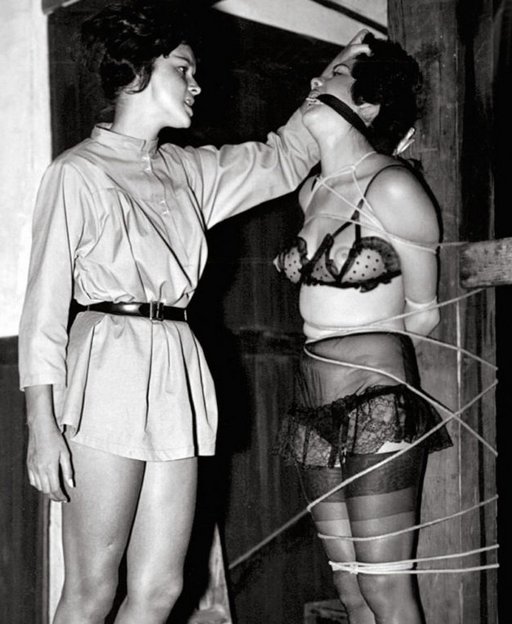 It's the central detail from this photo by John Willie.
Elsewhere on Bondage Blog:
You can
leave a response
, or
trackback
from your own site.