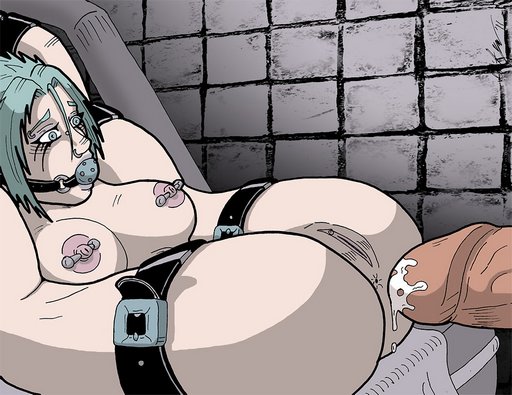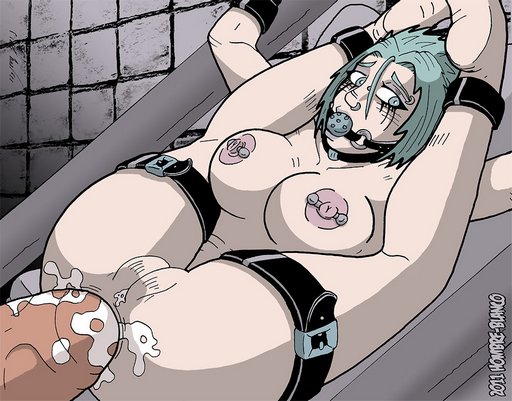 This cruel pair of bondage buttsex images is titled Twisted Like A Pretzel by its artist, Hombre-Blanco. He captioned them:
"This might sting a little" he whispered as he slowly pushed his cock against her asshole. Her eyes darted toward the bottle of lube he sat on the table beside her cage. He smirked as he pushed the bottle to the floor. "Oh, no. Those piercings I gave you last week were nothing. I want to see how you handle REAL pain." He slowly pushed his penis harder and harder against her, seeing if his new toy's hole could handle him. Her muffled whimpers only served to excite him more as his dick finally passed into her. Even with the ball gag, her cries echoed off the walls of the cellar. Her eyes continued to look in the direction of where the bottle was sitting as he starting rythmically pumping, her moans and cries erupting in unison with each thrust. He was amazed that her ass could handle him, and, looking down on his new bitch, started laughing hysterically. Yeah, this was going to be fun…
Elsewhere on Bondage Blog:
You can
leave a response
, or
trackback
from your own site.