She's tied to that chair with her hands up in an attitude of prayer, and indeed she looks like she might be praying for Mr. Mustaches to stop whipping her. But he's just leaning in to gloat, and enjoy the frantic desperation in her face, before he returns to striping her impressive bottom. Pray for mercy, woman! But I do not think you'll be getting much: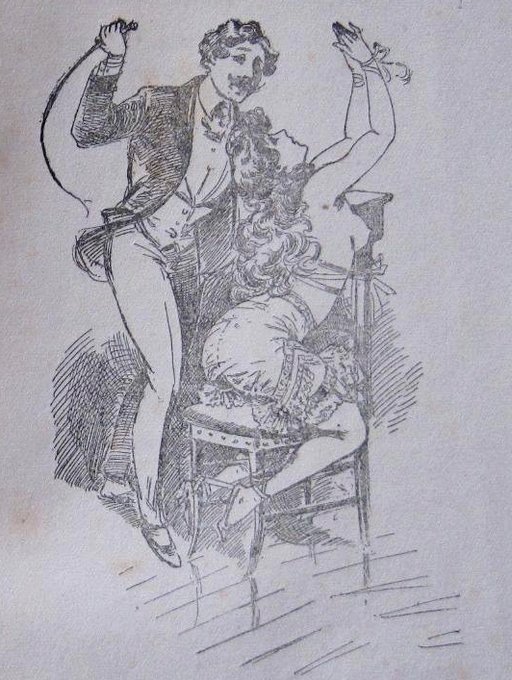 Artwork is from Flagellantes et flagellées: La flagellation, vice féminin (Paris, 1910) and is by Gaston Noury.
Elsewhere on Bondage Blog:
You can
leave a response
, or
trackback
from your own site.