If you're kinky, what better way to say "I heart you" than with BDSM goodies and fetish wear from The Stockroom? Considering that they run a massive sale about now, what better time to place an order? It's become something of a late-January tradition for me to make sure my Bondage Blog readers don't miss the Stockroom's annual Valentine's Day sale (ends February 14, natch) and to point out a few of my favorite deals and discounts from the sale. I should also point out that they have a handy gift guide and there's also a gift bag deal that puts about fifty bucks worth of free goodies into your shopping cart once you've put your own $200 worth of items in there.

I don't so often feature fetish-wear items, in part become the kinky clothing comes and goes a lot faster than the restraints and toys. But this sale includes a lot of discounted corsets and latex/rubber, including one item new to the Stockroom inventory that's currently 25% off and looks likely to become a permanent, prominent, fundamental catalog item: the Basic Rubber Corset from Syren in Black, Red, or Transparent Natural colors: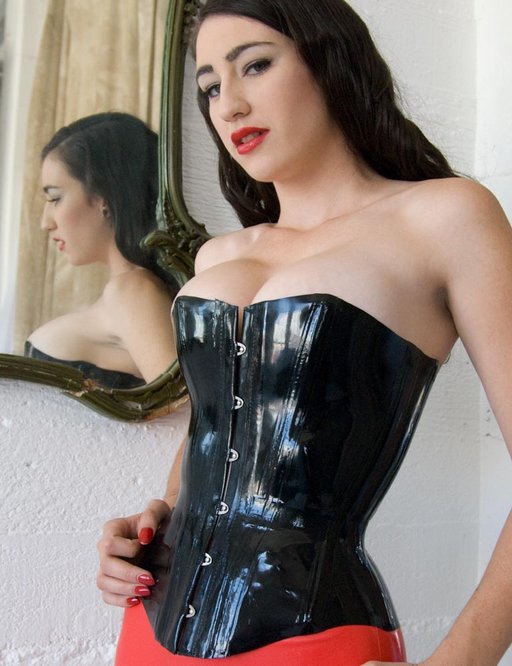 The BDSM gear on sale this year includes many items seen before on Bondage Blog, such as bondage tape (previously), the ice lock (previously), magnetic nipple clamps (previously), leather bunny hoods (previously), the red Bolero straitjacket (previously), the Joanna Angels Bondage Essentials starter restraints kit (previously), the Bondage 101 kit (previously), and that perennial crowd-pleasing favorite, the spandex blowjob hood (previously). To that long list I'd like to add another new bondage kit: an inexpensive pink leather hogtie set of four restraints for wrists and ankles with a handy clip: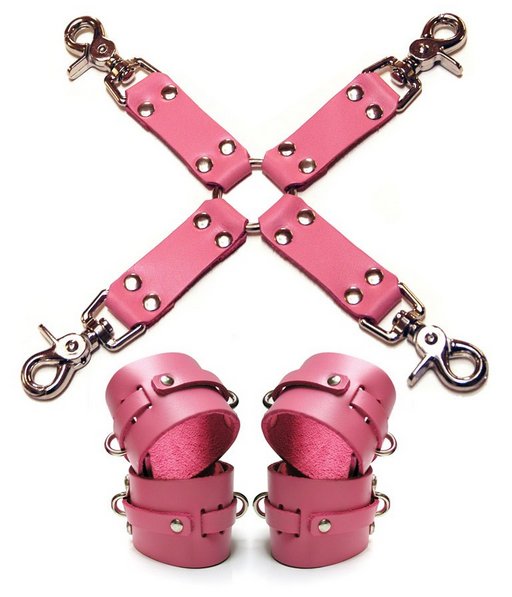 And if your bondage budget is seriously constrained, these pink neoprene-and-velcro wrist-or-ankle cuffs for less than fifteen bucks a pair (as discounted for the sale) look like a nice bargain. Get two sets maybe?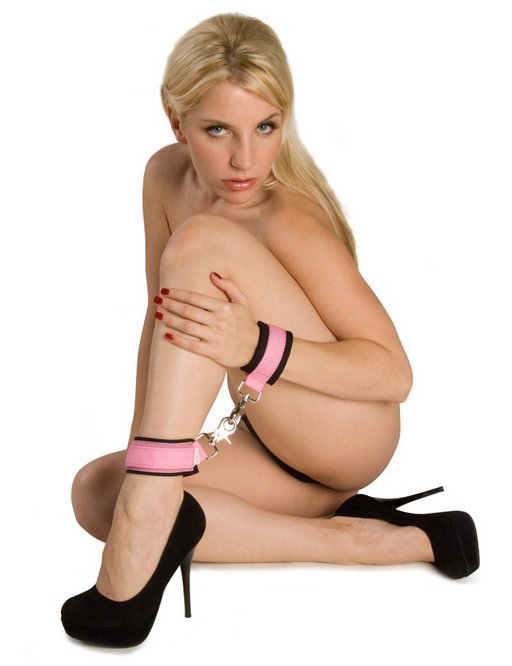 I'll wrap up with two items that ride the line between fashion and restraint; they mimic bondage gear without offering much true bondage function, but they make up for it by looking very nice indeed. Either of these would make an excellent fetish gift for the budget-conscious. The first is the Scandal lace hood: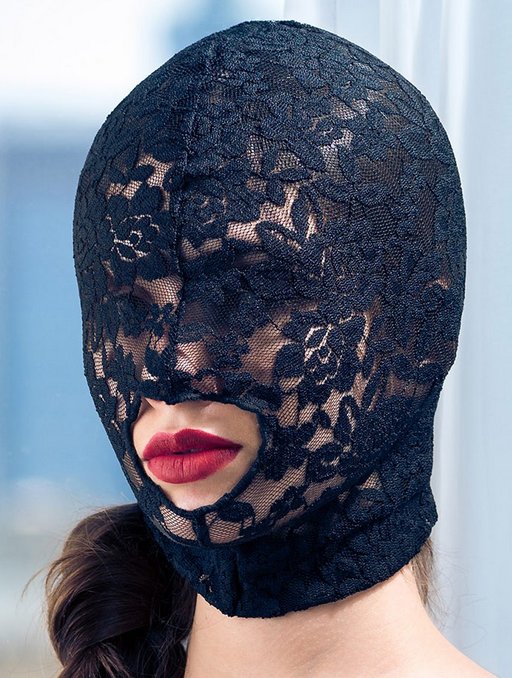 And finally, this simple and inexpensive leather choker with heart-shaped padlock (functional lock, choker available in red or black) seems like an instant classic: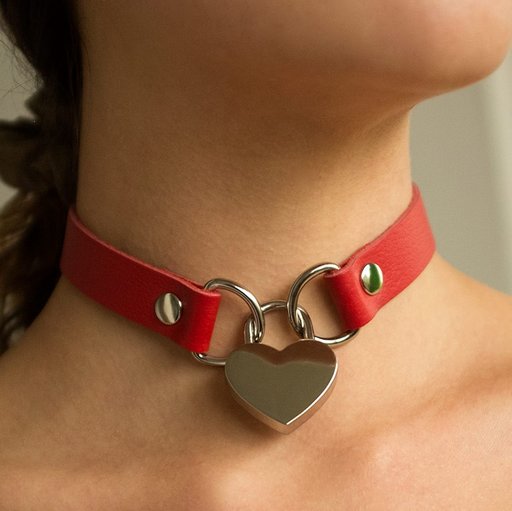 The sale has about 2.5 weeks left to go, but if you want your stuff to be delivered by Valentine's day, you've got less time than that. So get to work!
Elsewhere on Bondage Blog:
You can
leave a response
, or
trackback
from your own site.