Without hearing protection there's potential for long-term hearing loss, but the cardinal doesn't care at all; he says these women are lucky to have escaped even harsher punishment for their sins. Plus, their screams make every bell-ringing unique, and remind everyone of the unquestioned power of the church: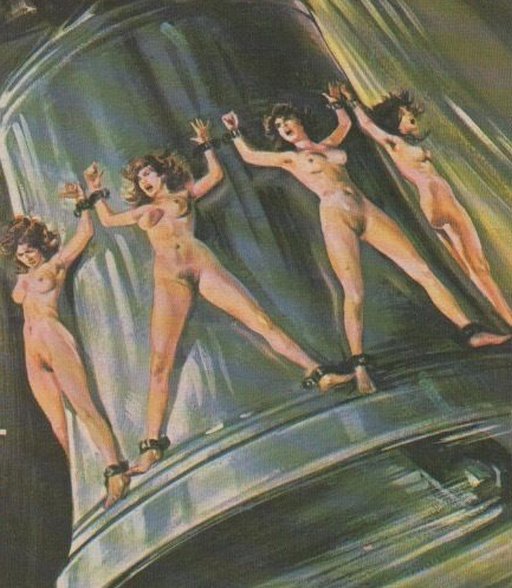 From the cover of Isabella #206.
Elsewhere on Bondage Blog:
You can
leave a response
, or
trackback
from your own site.