These are nice! New from the Stockroom, a set of wood hand stocks that look like a lot of fun to play with: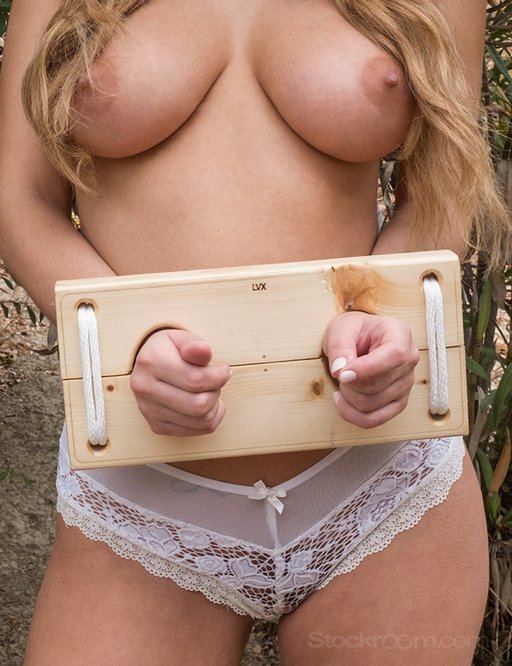 More information:
Hand made wooden stocks offer a strong comfortable hold on your prisoner. Light weight and versatile to travel easily and tie down creatively. The natural handmade look-and-feel of these stocks will take you back in time. Line up the pins to lock the blocks into place around your partner's wrists. With a quick pull of the rope, your prisoner is under your control.

With plenty of natural cotton rope remaining, you can be creative in how and where you secure this mobile piece of kinky history. Perfect to humiliate your naughty colonist, hold your medieval prisoner, or use the remaining length of rope as a leash to parade your prized possession.

These smooth, strong, natural pine stocks are carefully made in size and proportion to keep a sure grip with a comfortable hold. The wrist-locks are shaped and sanded so there are no corners or unnatural angles to deal with. Get back to nature!
Elsewhere on Bondage Blog:
You can
leave a response
, or
trackback
from your own site.