Holly Hendricks woke up hard. Groggy. Feeling like something died in her mouth. Utterly disoriented. "Where am I?" She tried to move. Something rattled. "Whuh?" Just as it dawns on her that she's chained on a smelly mattress, in a basement, she hears the noise of a metal door closing. Then, footsteps on a metal stairway. Getting lower, getting closer: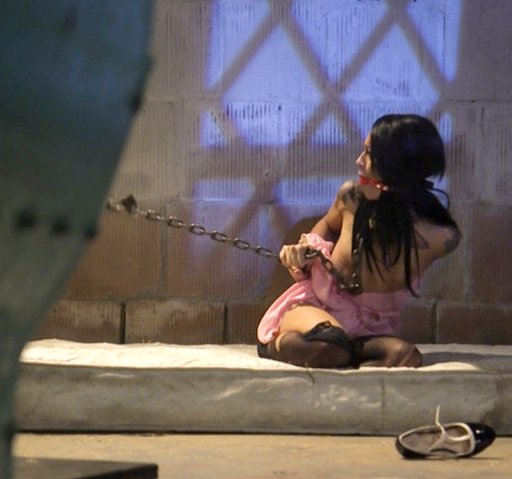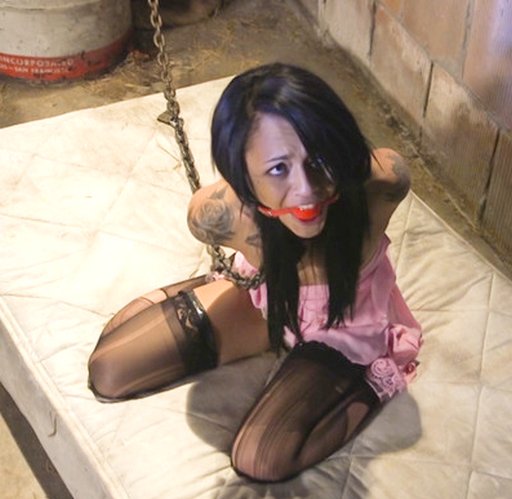 These scenes are from the beginning of The Debt Collector, the latest from Sex And Submission (now part of the Kink Unlimited offering).
Elsewhere on Bondage Blog:
You can
leave a response
, or
trackback
from your own site.