Bondage Poker is like strip poker only for kinky people. You play it with stacks of chips which you "buy in" by removing clothing or accepting restraints. The winner (the one who has all the chips at the end) "wins" anybody who is at that point so heavily bound they are unable to leave the table. But this game is just getting underway: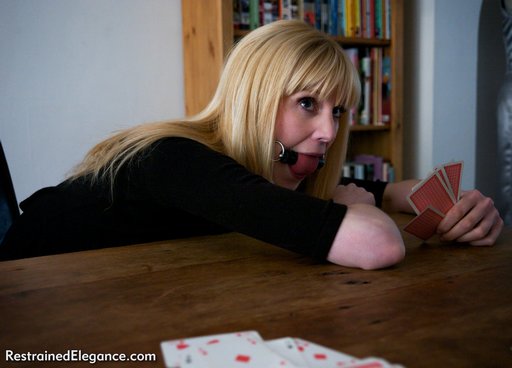 From Restrained Elegance.
Elsewhere on Bondage Blog:
You can
leave a response
, or
trackback
from your own site.