It's true. I like gags. I like all kinds of gags, but strict ones are the best. Mean ones, difficult ones, gags of metal and wood and unusual items. Physical, structural, textural challenges to her speech and comfort and poise. Gags that are a struggle to wear, gags that are a constant reminder of her captivity and enforced submission. Gags that challenge her comfortable patterns of breathing and swallowing and abiding. Gags she has to focus on while they are in her mouth. Gags. I like them all.
Here's a closer look at a nice simple steel gag we saw last week: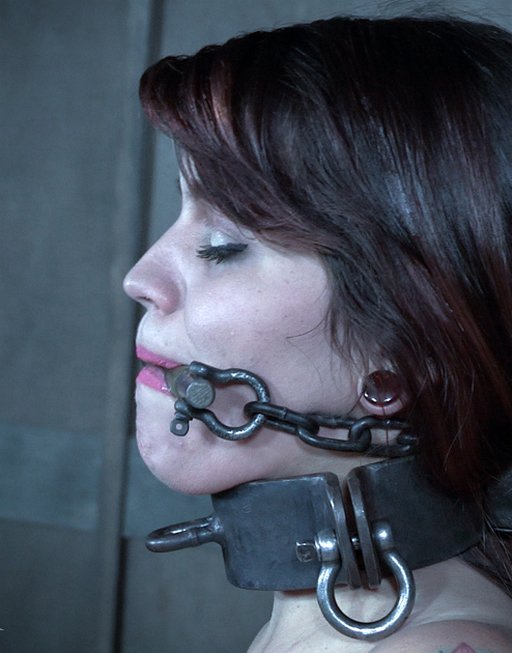 Pretty lips and good lipstick? They don't hurt my feelings either: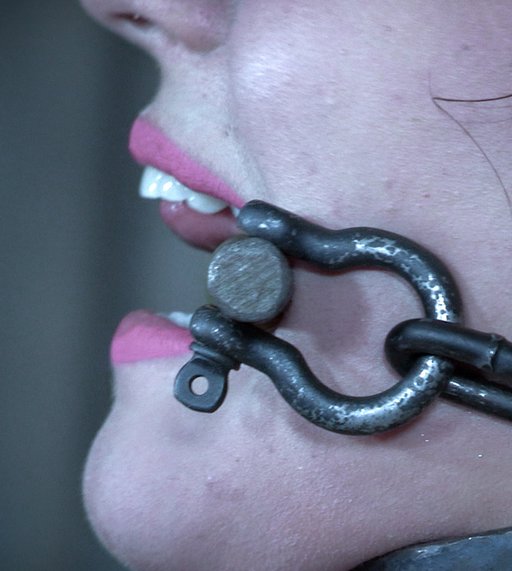 From Infernal Restraints.
Elsewhere on Bondage Blog:
You can
leave a response
, or
trackback
from your own site.