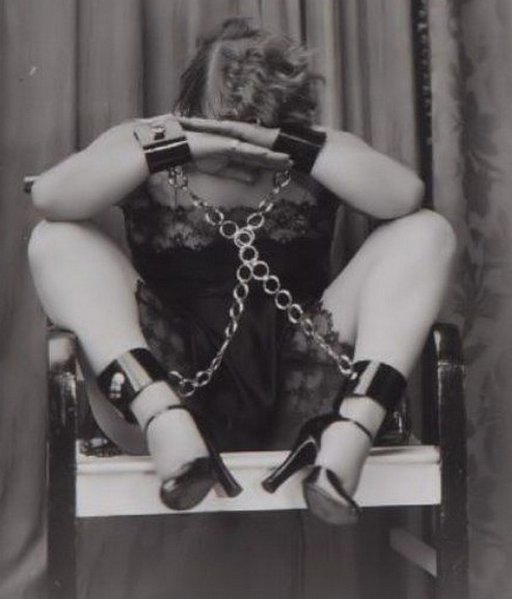 All lovers of vintage French fetish photography are probably aware that much of it comes from the marketing materials for a few fetish-fashion businesses in Paris before World War II. Two such companies were Yva Richard and Diana Slip, about which this article offers additional detail:
Two of the pioneering companies that were feeding the fetish community with their playthings were Yva Richard and Diana Slip.

Yva Richard was the husband and wife duo of L. Richard and Nativa Richard. Getting their start sometime in the early 1920s, Nativia was not only the talented seamstress making Yva Richard's signature risque lingerie, but she also modeled much of the companies cheeky creations and would routinely appeared in Yva Richard's popular mail-order catalog from which the kinky couple sold everything from masks to iron restraints. The Richards' biggest competition back in the 20s was Diana Slip — a fetish wear company run by Léon Vidal. Vidal's collection while very much marketed to purveyors of kink had a slightly more sophisticated air and was not as overtly deviant as Yva Richard's designs.
The fancy-shackles photo at the top of the post is credited to Yva Richard.
Elsewhere on Bondage Blog:
You can
leave a response
, or
trackback
from your own site.