The neck ropes can be relied upon to make the dildo deep-throating that much more challenging for Nikki Darling. Managing her breath would be tricky enough without also having to struggle to keep strain off those ropes: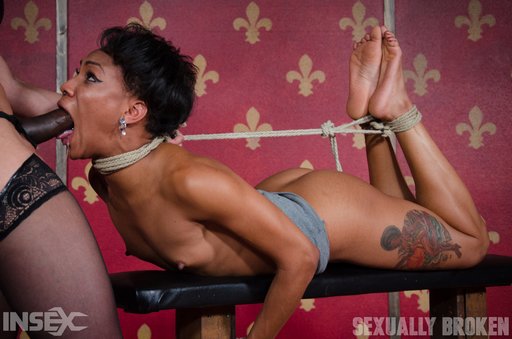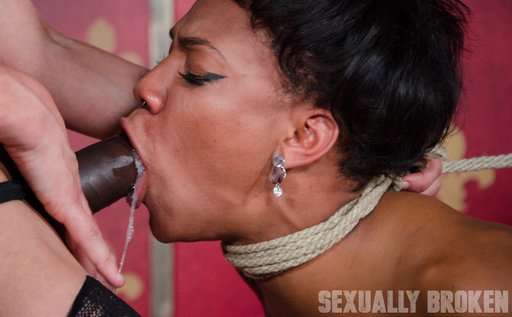 From Sexually Broken.
Elsewhere on Bondage Blog:
Both comments and pings are currently closed.