Guys and gals, don't panic. The motto here at Bondage Blog is "taking pleasure in the beauty of restrained women" and I don't plan to change that any time soon (or ever).
However, I know from years of association with you polymorphously perverse kinksters that a lot of you swing both ways when it comes to who gets tied up and who does the tying. I've fielded a lot of "it's so hard to find a dominant woman to play with in my area" complaints and queries over the years, so when the gentlemen from XXX Sex Guides sought me out for some link love to their resource page for finding a mistress or dominatrix near you, I totally didn't mind obliging them. Check it out: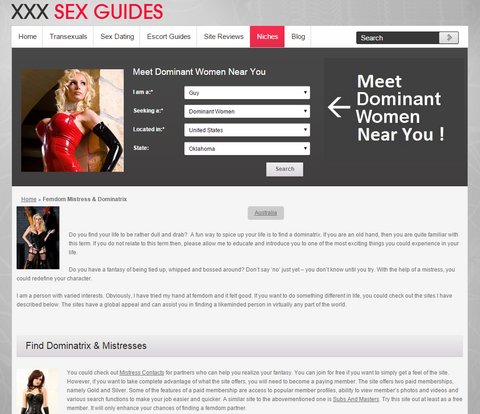 Female-dominant companionship is not something I have any experience in seeking out, but these resources look like a very reasonable place to start. I hope you find them useful and enjoyable!

Elsewhere on Bondage Blog:
You can
leave a response
, or
trackback
from your own site.