In some of John Norman's Gor novels, he had a lot of fun describing his paga taverns, which were basically places you could get a meal and a drink, and the slave waitresses were included in the price, although you might pay extra if you wanted to drag one of them into a private area. Somebody has simplified the concept a little bit in these drawings, which show the sort of joint where you belly up the bar, order your drink, and enjoy a blowjob from a blindfolded slavegirl while you drink your drink: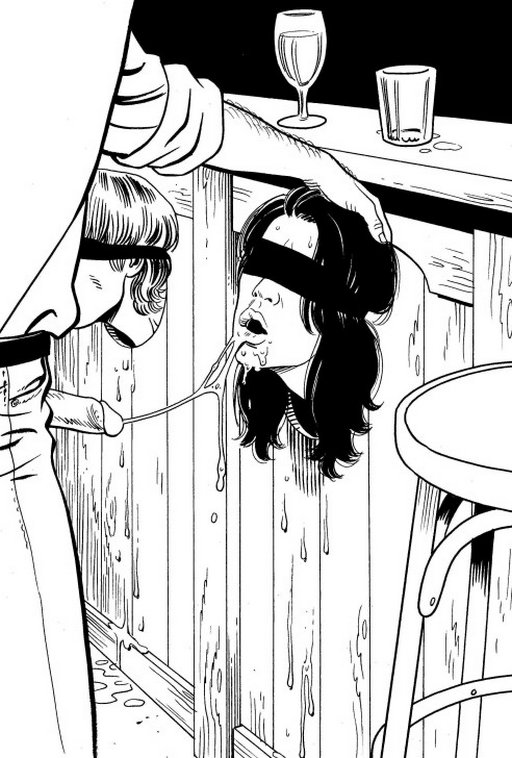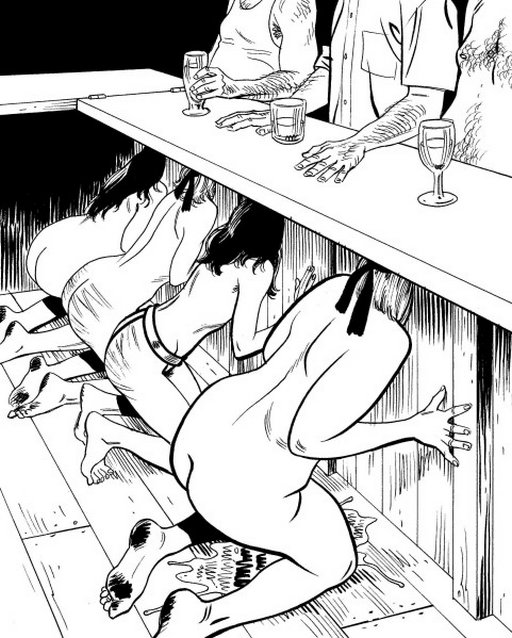 From the puddle under the girl on the right, either she's really into her job, or she didn't get her pee break in time.
Source of this artwork: not known.
Elsewhere on Bondage Blog:
You can
leave a response
, or
trackback
from your own site.