I'm not sure what is going on here, precisely, but it does not look like she's planning to let her clone-sister out of the vat any time soon: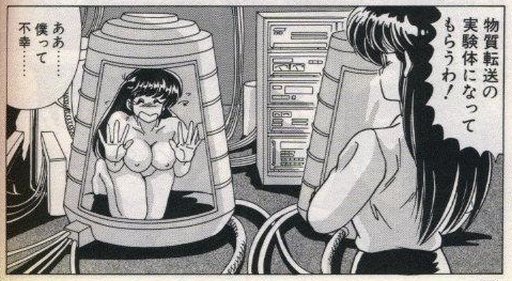 Update: Well, would you look at that! Dr. Faustus at Erotic Mad Science had the panel translated. Apparently the girl on the right is saying "You will be used as a test subject for the transport!" while the girl in the teleportation machine (for it seems Faustus was right about that) is just lamenting her plight: "Aaahh… I am miserable…"
Elsewhere on Bondage Blog:
You can
leave a response
, or
trackback
from your own site.