This dude dragged Carmen Calliente right out out of her neighborhood bar… she thinks. Was there something wrong with her drink? Maybe she went with him at first, she's not sure. By the time things became clear in head, she was tied like this, and scared. But then nothing happened for a long time. She started to wonder where her captor had gotten to: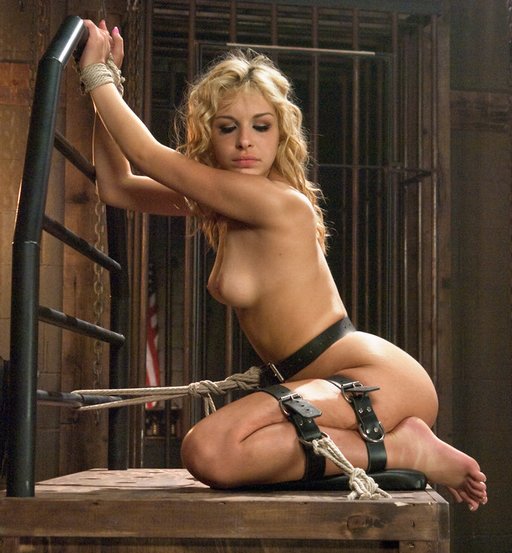 Wait, was that a noise, finally? She turned to try and see, but her head wouldn't turn far enough or fast enough: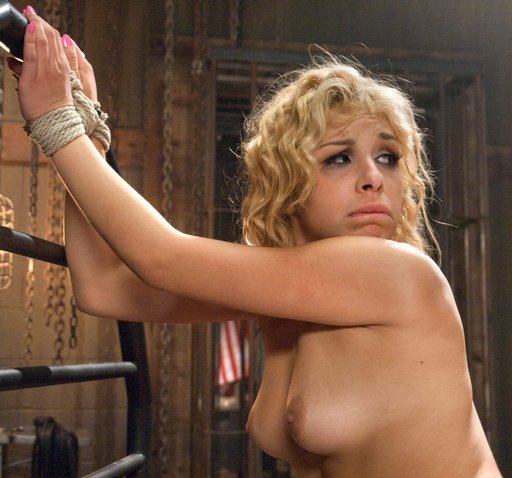 And that was all the warning she had. Boom! Suddenly he was right there, naked and large and hard and ready to get all up in her business: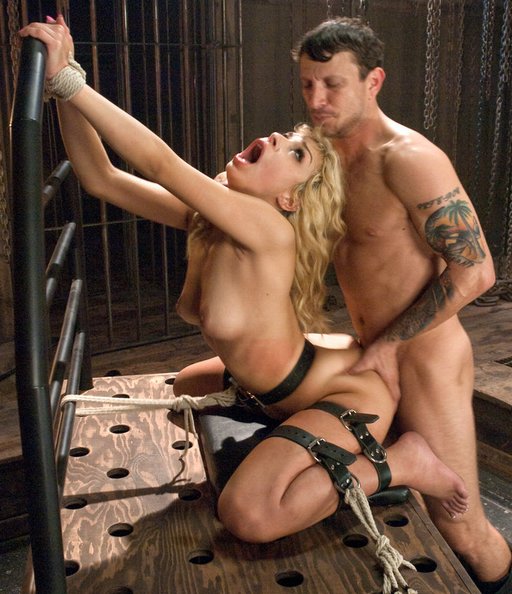 Pictures are from the most recent photoshoot at Sex and Submission.
Elsewhere on Bondage Blog:
You can
leave a response
, or
trackback
from your own site.