"Howdy, cowboy! Is that a hot brand, or are you just happy to see me?"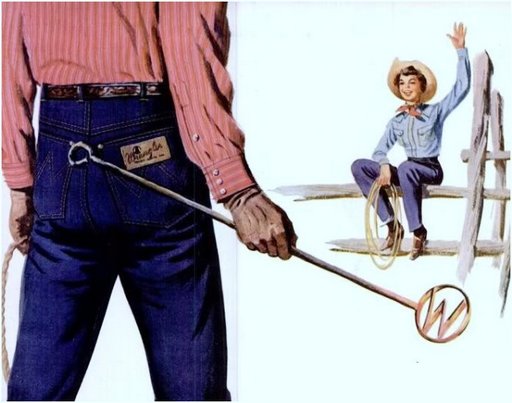 In the next scene (sadly not shown) she's tied buck naked, face-down and ass-up over that split rail fence while he's pressing that red-hot branding iron into her flesh to establish his proof of ownernship. Scene after that (also not shown) he's pressing something else hot into her flesh, if you know what I mean and I think you do.
Elsewhere on Bondage Blog:
You can
leave a response
, or
trackback
from your own site.