This beautiful panopticon outdoor girl prison is for snotty students, according to this page. These are scenes from the 1998 movie Learning Curve (also called Detention) featuring a substitute teacher who took extreme measures to redress a lack of respect in the classroom: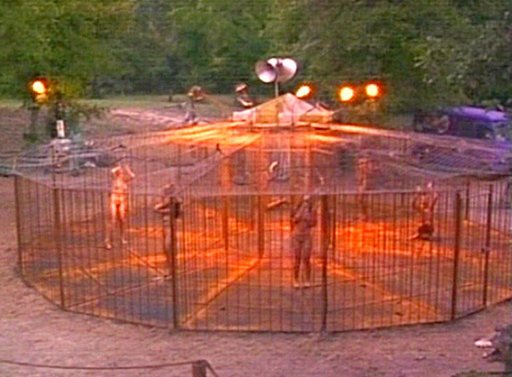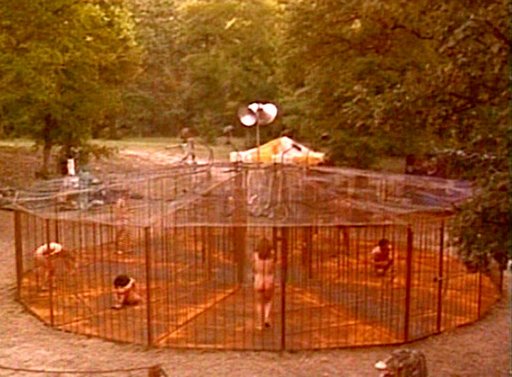 My girlfriend is emphatic that I am not permitted to possess cages of this sort. She assures me that through some mishap or other, the authorities would eventually become involved, and my freedom? Inevitably compromised. I say "Bah!"
Elsewhere on Bondage Blog:
You can
leave a response
, or
trackback
from your own site.