When I was a wee boy I saw a Viking movie that featured (during the obligatory carousing in the mead hall scene) a captured blonde woman being shorn of her blonde blades in an axe-throwing contest between drunken Vikings. No doubt that was alarming to her!
When I saw this pillory/woman/hair/target detail from the cover of Sadists Carry Knives by John Slater, it reminded me of that long-forgotten competition with axes: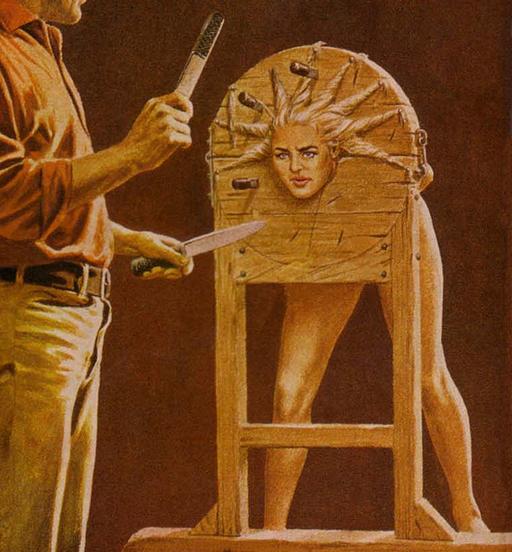 Illustration is another Col Cameron gem.
Elsewhere on Bondage Blog:
You can
leave a response
, or
trackback
from your own site.