Kinky cams and kinky cam girls? Why, yes, actually!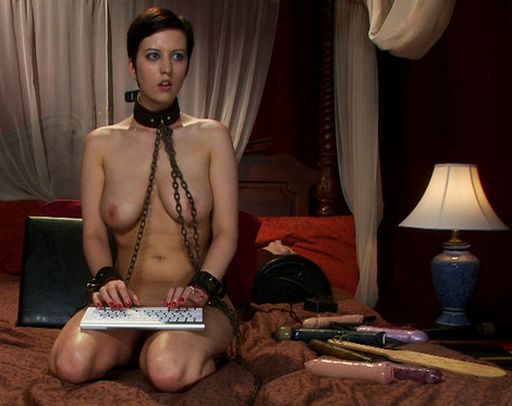 For as long as I've been kicking around the adult web (and that's been a long time, now) camgirls have been an important part of the scene. Even more so: cam girl advertising.
Running a kinky site as I do, I've gotten a lot of pitches over the years. "Dude, you should totally put up our camgirl ads, you'll make a ton of money." But — and I don't need to tell you this — the audience here is kinky. Vanilla cam girls are fun and all, but y'all have itches they aren't gonna scratch. So, I've mostly ignored cams.
Have I seen pitches for allegedly kinky cams? Why yes. Yes, I have. But I'm sorry, putting on a leather bra and a dominatrix sneer does not magically transform a vanilla camgirl into a kinky cash machine. Smacking a pillow with a riding crop doesn't help much either. And that's been the state of the art in kinky camming.
Enter Kink Live. Originally this was just the branding for the live streams Kink.com offered when they did photoshoots for their subscription sites. And they still have that. But, at some point a few years ago when I was not paying attention, they set up a livecam studio and started offering a truly kinky camgirl service. I was slow to notice, because I'd been trained to think "kinky cams" was an automatic lie, and it was thus a blacklisted phrase in my mental spam filters. I blogged it when I heard about it, but I paid it no actual attention.
But you know what? When you see Bella Wilde on a Sybian wearing a diaper, you're suddenly not in vanilla cams hell any more. Kinky camming has arrived:
Don't get me wrong — there are limits to the kinky cam endeavor. BDSM is not usually a game of solitaire. Some kinks don't travel well through a camera lense. But as anybody who has ever had cybersex over Skype knows, telepresence isn't presence, but it it sure ain't absence either.
And, these girls have access to gear. Fucking machines, enema stuff, gags and cuffs and paddles and clamps, whips and chains and rope, they have 'em and they put 'em to use. Here's Lilla Kat: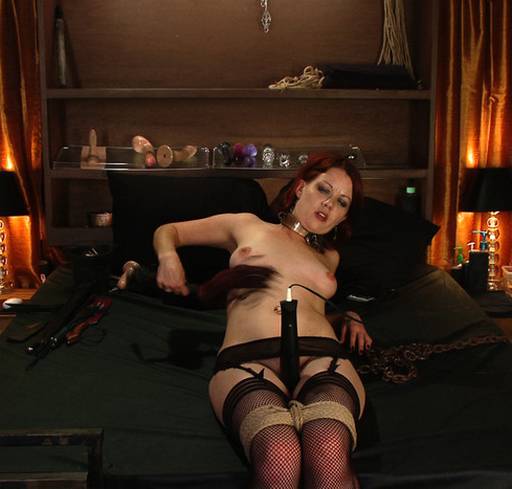 Or how about Kait Snow covered in candle wax and giving herself a painful zapping? She didn't fake that grimace: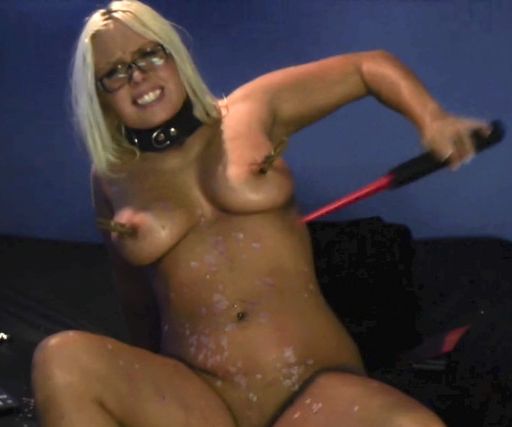 Kink Live. It's not a willing slave tied spread-eagle in your bedroom, no. But it's kinky cams. For real. Yup.
Elsewhere on Bondage Blog:
You can
leave a response
, or
trackback
from your own site.