Two girls on a road trip. It went something like this:
Melody Jordan: "I need to pee. And, we're lost."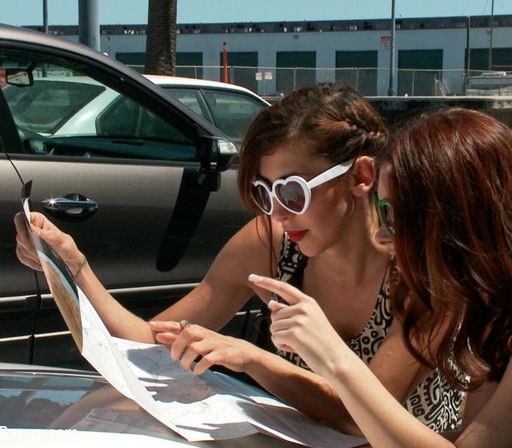 Princess Donna: "Let's look at this map. No, fuck it. We're lost all right. Why don't you duck into this handy biker bar, do your business, and ask for directions?"
Melody: "Sure! What could possibly go wrong?"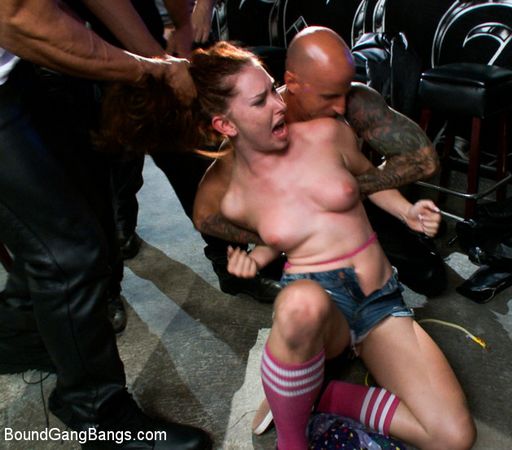 Princess Donna (to herself, as she drives away): "She always was prettier than she was smart. Next time, maybe she won't cheat on me…"
From Bound Gangbangs. Full shoot is here.
Elsewhere on Bondage Blog:
You can
leave a response
, or
trackback
from your own site.