Remember the Jawbreaker candy ball gag from The Stockroom? I've always loved the concept, but in its first incarnation, it was a complicated and expensive affair — lots of leather and metal to support a somewhat ephemeral payload.
Thus I was tickled and delighted to discover that The Stockroom has now released a radically cheaper and simpler version of the same toy. The new Jawbreaker gag is just the drilled candy ball with a plastic insert and a PVC strap — all the same fun at just one-third of the old price!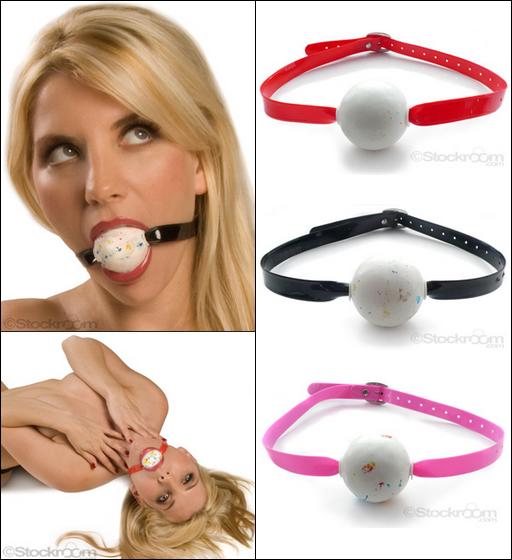 Sadly there are no "special" flavors available…
Elsewhere on Bondage Blog:
You can
leave a response
, or
trackback
from your own site.