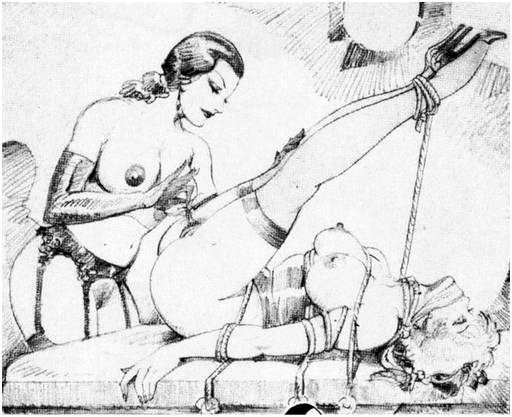 Does anybody know the artist on this one?
If you study the face of the tied girl, and especially the gag, it looks a lot like John Willie's work in Bizarre. But of course, he didn't publish anything so explicit there, with the bare pubes and the pubic hair plucking. The vintage looks about right, though.
Anybody know?
Update: Perhaps it's Leone Frollo.
Elsewhere on Bondage Blog:
You can
leave a response
, or
trackback
from your own site.