I've never posted much here in the whole notorious Japanese "tentacles" genre, because even when the girl is swarmed with sticky tentacles, it never strikes me as proper bondage, any more than holding your girl's hands together over her head is. But sometimes, you find real bondage and tentacles too. Here, it looks like Our Heroine is being fed to some sort of carnivorous plant, which plans to mate with her before it devours her: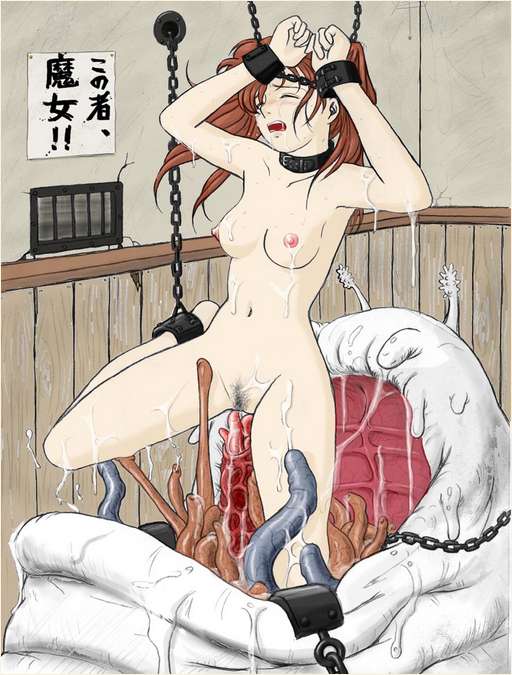 Found at tentaclerape.net, which I am not linking because those fuckers throw a "403 forbidden" if you try to link to any of the inside pages of their site. Way to break the internet. (Direct navigate to: tentaclerape.net/post/view/2484 )
Elsewhere on Bondage Blog:
You can
leave a response
, or
trackback
from your own site.