Say you've got a couple of slave girls. They don't like each other much, but they're going to have to learn to get along. What do you do?
Well, it's always possible that some enforced togetherness would help. Sure, there will be some initial resistance: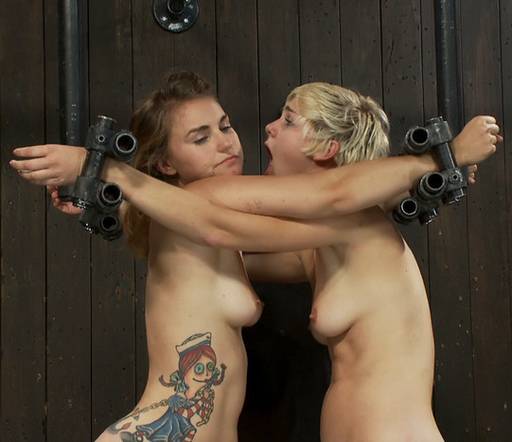 But, you know, with the miracle of electricity, you don't have to do all the work yourself. Just turn on the power, go and watch some television, and let a few hours worth of shared orgasms, commingled saliva and sweat, and mutually-breathed air work their magic: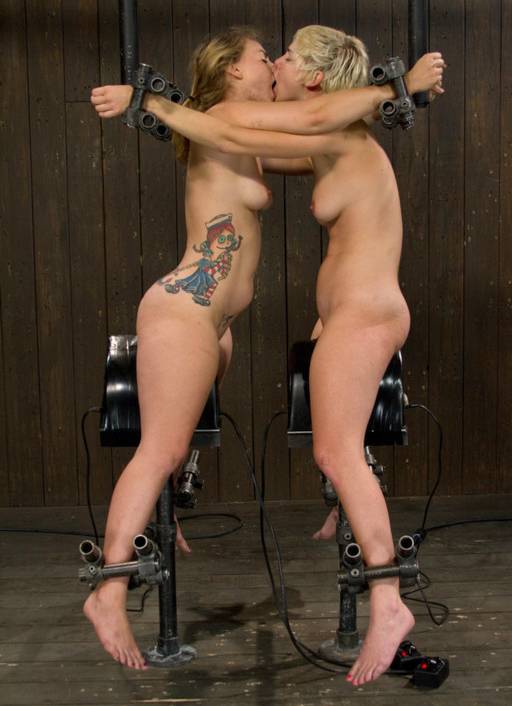 Before you know it: best friends for life!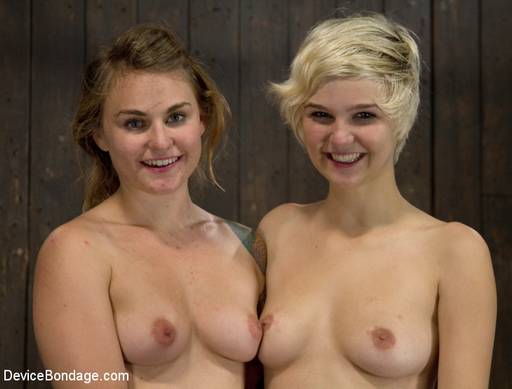 The lovely ladies are Chloe Camilla and Payton Bell , and you can see more here from Device Bondage.
Elsewhere on Bondage Blog:
You can
leave a response
, or
trackback
from your own site.