Have you ever been playing with a pretty girl at the beach, and persuaded her to let you bury her in the sand?
Of course you have.
And once you had her buried, a little more deeply than she expected, have you laughed a little bit at her startled discovery of how heavy sand is? And how hard it is to dig yourself out?
You're no gentleman. But you knew that.
Neither was the fellow who buried this girl, and then pleasured himself all over her face: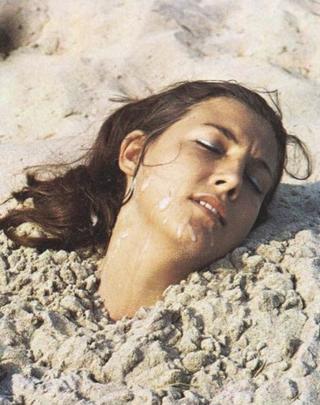 Elsewhere on Bondage Blog: