I rarely see a woman's piercings without thinking about what other piercings she may have and what they could be usefully tied to. I blame John Norman for this — he's got a scene in one of the Gor books starring a girl in the slave pens who was most cooperative while being led around by a freshly-inserted nose ring. Here's Trina Michaels at Hogtied.com, learning the ways in which a tongue piercing can be used against her: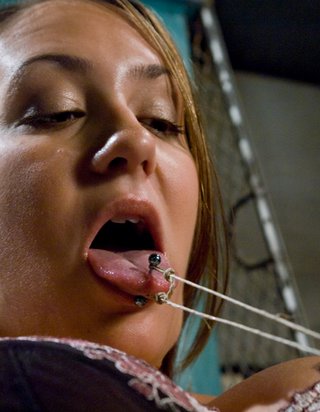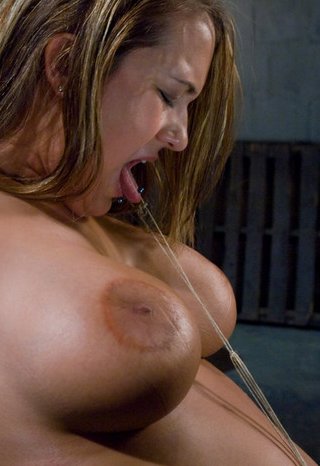 Later in the same photoshoot, she's all tied up and the candles are lit. As Borat would say: "Now we make waxy time!"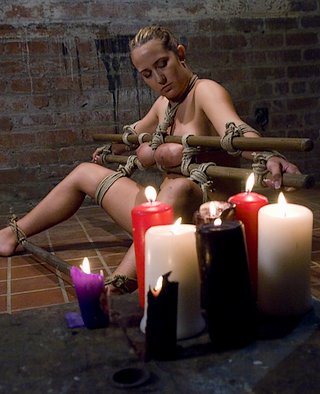 Elsewhere on Bondage Blog:
Both comments and pings are currently closed.