Poor Lacey Jane. The thing looked like an electric chair, straps and all. And then they offered her the enema nozzle, suggested she'd better lick it if she knew what was good for her own butthole: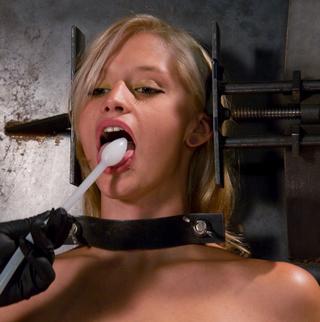 So, she did. But still, the insertion was a trial for her: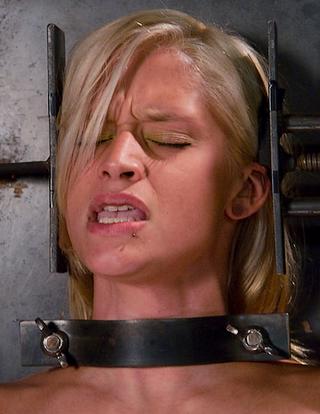 And here she is wondering "Just how long are they going to make me hold it in?"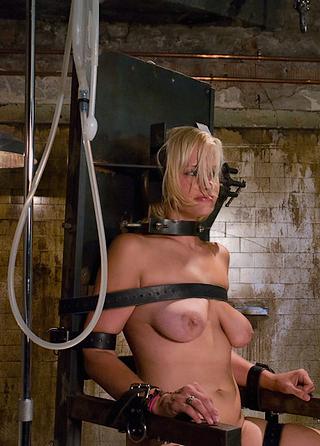 From this enema bondage gallery at Everything Butt.
Elsewhere on Bondage Blog: