Back in April, in a Bondage Blog post called Enema Submission, I reported on hints and indications that Kink.com was working up a kinky enema site, and I posted some pictures from two test shoots. It turns out I was sort of half-right; the new site is actually called Everything Butt, and though it includes lots of BDSM enema content, it ranges quite a lot wider than that. I have been pleased to discover that the new site mixes plenty of bondage in with its central "kinky ass play of all kinds" theme. (Yes, gamerz and /btards, it's a site that's all about teh buttsecks.)
For example, in this shoot you can see the lovely Amber Rayne getting an enema while suspended in a cramped iron cage. And then — in a scene not shown in the few free promotional photos, but available if you join or buy the shoot — she's strapped to what I can only call a "fisting frame":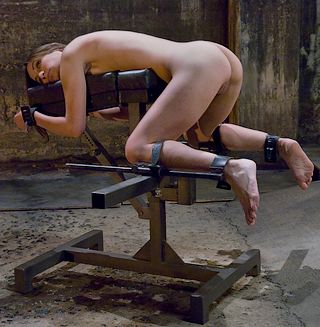 After some lubricious warmup, she is presented with The Instrument Of Her Doom: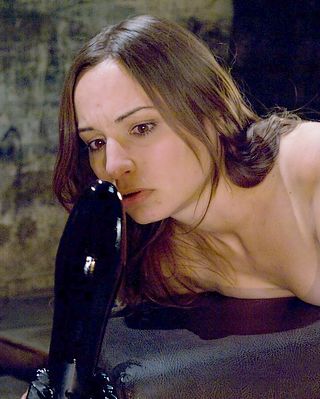 With which, upon insertion, she seems suitably impressed: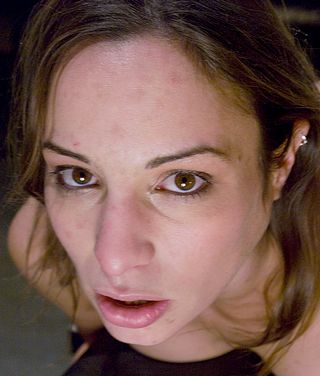 Of course, no EverythingButts.com shoot is complete before the model receives a thorough — and I'd like to be delicate about this but there's really no better word — buttfucking.
Elsewhere on Bondage Blog: