Poor Tila. She's been locked behind wire in the basement kennel for days. Thirsty and filthy, she's waited for them to come for her. Now, they have: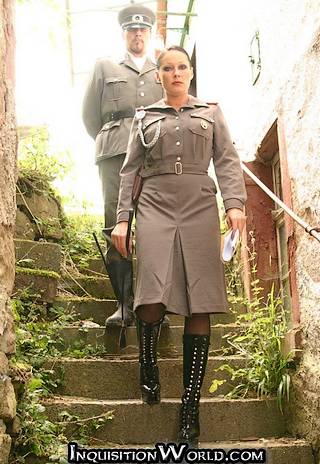 She gets a small bowl of water, which she gulps: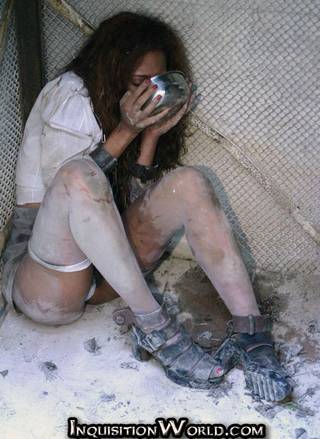 Then, she's told to strip. She does: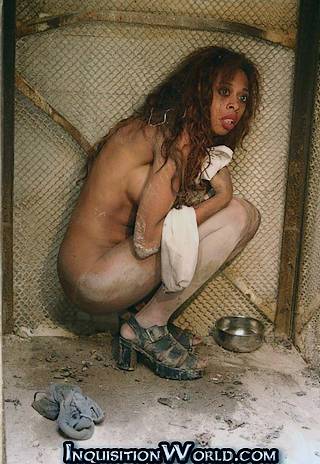 Time for her "bath". They turn the hose on her and rinse off her filth: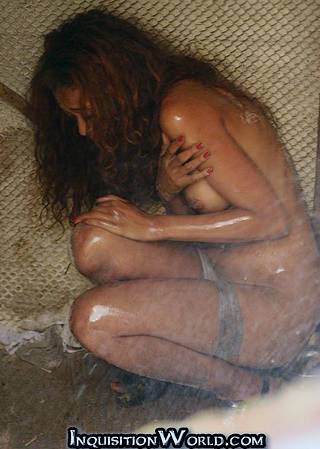 Freshly scrubbed, they drag her away to the interrogation area: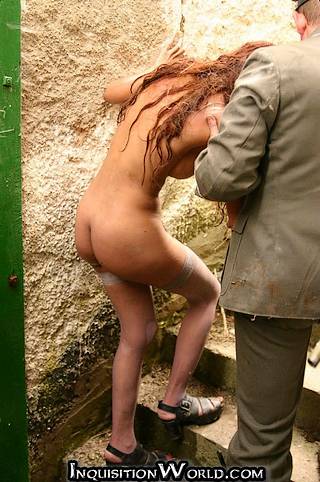 From Inquisition World.
Elsewhere on Bondage Blog: