Sometimes a gag on a bondage model just looks like an inconvenient accessory; it's cute and all, but if she wasn't wanting to expostulate or remonstrate, what's the point? That's not a problem in this photo of Charley Chase, who looks as if she's definitely got something to say, if only she could get the gag out of her mouth: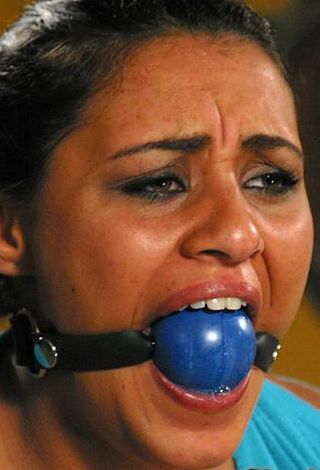 Do you suppose it would be an observation about the tit whipping?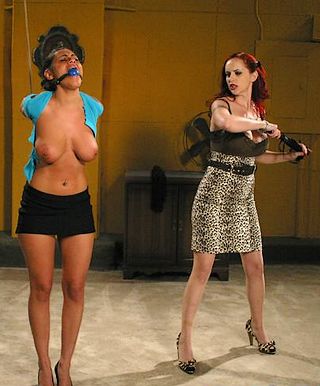 From Chanta's Bitches.
Elsewhere on Bondage Blog: