Slavegirls need their walkies. Sure, the steel bondage is perhaps a bit over the top, but fresh air and sunshine are important, and too often they're in short supply in your better-equipped dungeons and slave kennels: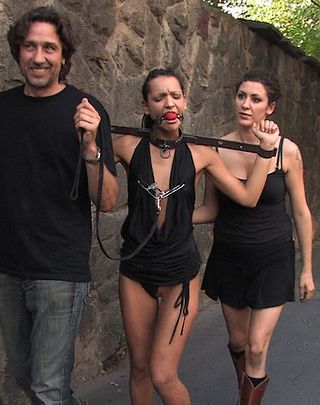 And while you've got her out, a little public use is all to the good, I'm sure. But perhaps abandoning her in the pedestrian underpass tunnel is not quite called for?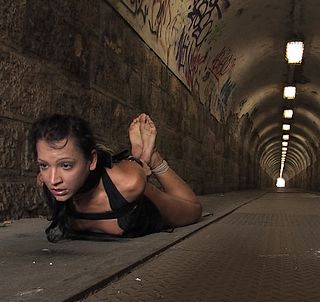 From Public Disgrace.